I'm here to share my current Fashion Fetish: Nail Fetish
I'm currently typing with the the cutest new color shade on the OPI block.
There have been many posts that I've read before that show the writer's interest in the glitter nail polish trend. The thing about this trend is that you don't want it to come off cheap as if you bought the glitter top coat at the 99 cent store.
That's why this OPI collection has a variety of fantastic colors to choose from. Ranging from blue, green and black hues. I chose the green shade and absolutely love it! It doesn't look tacky at all. By the way, the green shade is called "Glow Up Already" which I thought was too cute.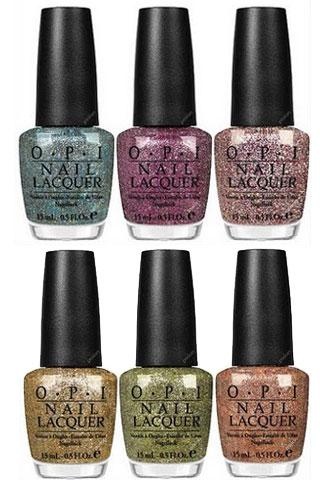 My sister tried the black shade and for some reason the glitter didn't come off as flashy as mine.
Take a look!
Try it next time you're at the salon or if you buy it. I'd love to hear your feedback.
-Missy
**EDIT**
After a couple of days from wear, the nail polish chipped. I suggest getting it done at the salon and to keep your nails on point, buy the bottle to adjust the chipping.